Energy Efficiency Tips for Hot Summer Weather
Save Money on Utility Bills with Weatherstripping, Energy Q Radiant Barrier Foil, and Attic Insulation
© 2010 Kelly Smith All rights reserved; content may not be copied, rewritten, or republished without author's written permission. Author's Google profile
How much of a financial impact the summer heat (or the winter chill for that matter), depends on a number of factors. There's not much you can do about your geographical location if you live in the deep south, for example.
Some homeowners are not willing to compromise the thermostat setting. But there are things you can do to your home that will lower your utility bills as the days heat up. And in some cases you can reap an energy tax credit. Let's look at a few of them; three specifically.
Beef Up Your Window and Door Weatherstripping
Door and window edges are well-known for leaking not only in the summer but also the winter, robbing your home of temperature-conditioned air.
Luckily for us, weatherstripping is a cheap and quick fix. This makes it a great weekend project. And while you're at it, inspect and fix any exterior caulking.
Install a Radiant Barrier Foil in the Attic
Radiant Barrier Foil qualifies for energy efficiency tax credits simply because it is classified as an insulation product. Of course, if you claim it, labor installation costs aren't included. That's one reason to make this a DIY project.
The best product on the market (in my humble opinion), is the Energy Q Reflective Thermal Barrier. It's an Energy Star product and the one that NASA wraps their space-bound things with. It costs roughly $0.43 per square foot.
It can be stapled to the attic rafters or exterior wall studs or laid directly on your attic floor. The manufacturer points out that the foil reflects 97% of summer's heat.
If your attic is well-ventilated using ridge vents or power or solar attic vents, it will have the space emptied of super-heated air, however the thermal foil barrier will prevent most heat from reaching your living space through the insulation.
If you make the decision to add foil in your attic, at the bottom of this article you'll find a link to yet another article where I share tips I discovered when I did my home.
Install More Attic Insulation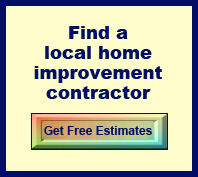 Putting in additional attic insulation is really the best return on investment (ROI) when it comes to saving money on your heating and cooling costs; and lowering your carbon footprint, if you are into that. Also, like radiant barrier, tax credits are there for the taking for the insulation material, but not for installation costs.
When I did my own home, I first sprayed radiant barrier paint in the attic, then added more insulation on the attic floor, and finally laid foil on the insulation. Not the most fun task, but it's done and I smile every time I get my electricity bill.
A standard roll of R-30 Owens-Corning fiberglass attic insulation which covers 31.25 square feet costs me only $19.78 at Home Depot. As you can imagine, that pays for itself lickety-split. Fiberglass insulation by itself is excellent at slowing down the conduction of heat energy, but does't prevent it.
Radiant barrier paint or foil is what does that so it is a tag team operation. In fact, insulation will retain the heat even though the sun has gone down and some of it will get through your drywall ceiling.
These are just three inexpensive ways that you can save money on your utility bills. Even though the Cap and Trade Legislation is temporarily shelved, the Obama administration will find other ways to get the individual points into law. This means a huge increase in energy costs. Like a good Boy Scout, be prepared.
More Ways to Lower Your Utility Bills: